Small Hall

With a seating capacity of 440, the small hall has a shoebox design equipped with moveable reverberation adjustment boards. The intimate space is reminiscent of the salons favored by European aristocrats.

The floating floor structure makes it possible to completely block out noise from the outside. The hall also boasts outstanding acoustics, which are ideal for performances with delicate tone-colors, including chamber music, piano and vocal pieces, and stringed instruments.

A roof garden with a wooded deck adjoins the foyer, allowing visitors to enjoy a refreshing breeze before a concert and during intermission.

The fifth-floor lobby provides a commanding view of the blue sea, inspiring some visitors to exclaim with admiration and take a picture of the scene. The small hall's charm lies in its unique atmosphere, which differs from that of the main hall.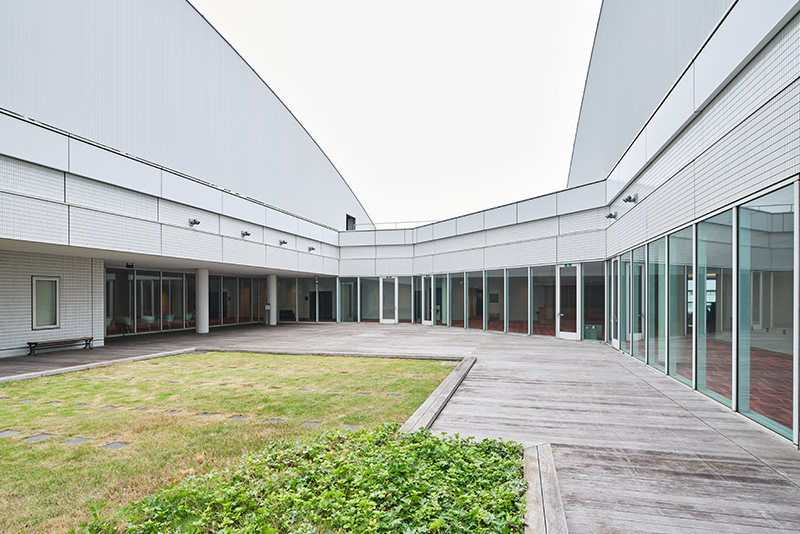 Facility Overview
Seating area
shoebox design (with 1.6- second reverb at capacity)
Floor space
425㎡ (23m (L) x 17m (W) x 11.4m (H))

Number of seats
440 with 2 spaces for wheelchairs
Stage
Floor space: 102㎡
Width: 13-13.5m
Depth: 6.7-7m
3 light batten bases
2 fly-batten bases

Dressing rooms
4rooms (111㎡)
Other
Cloakroom: 38㎡
Beverage area
Rooftop garden
Small Hall Seating Chart