Message from Director
Enjoy the Beautiful Music along with the Beautiful Sea
Welcome to the concert hall where you can see the sea!
There are countless halls around the globe, but the splendid scenery visible from Yokohama Minato Mirai Hall is among the world's finest.

After listening to the finest music in the hall, you can step out into the foyer and gaze at the sea as you enjoy talking with others. This is the only place around where you can enjoy savoring such a luxuriant time and space.

Is there some kind of music that you would like to hear, perform or create?

Our goal is to be a hall that helps make your dreams come true. The seagull, engraved on our pipe organ, which ornaments the front of the large hall welcomes you with wings spread.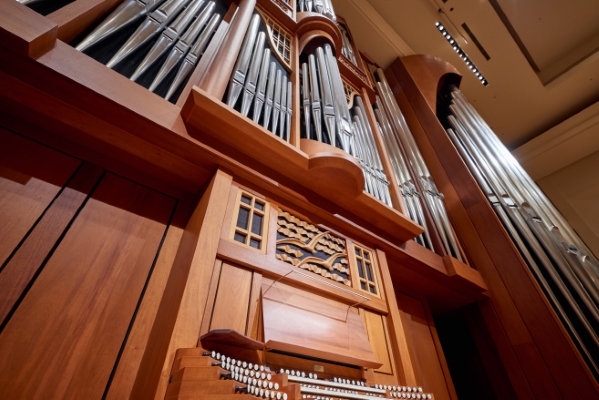 Oko Arai
Director, Yokohama Minato Mirai Hall

Graduated from Tokyo University of the Arts with a major in musicology and composition. Received an International Emmy Award for producing an NHK educational TV program. Arai has served as the organizer of countless programs and concerts including Yomikyo Premier, Untitled Concert, and Enter the Music. She was also involved in the research of art to help people with disabilities and developed instruments which can be played by one finger, Daredemo Piano®(Auto-accompanied Piano), at the COI site,Tokyo University of the Arts. Arai's published works include Ohanashi Classic (Artes Publishing), Atama no ii ko ga sodatsu meikyoku (Shinsei Publishing), and Ongakuka monogatari (Ongaku no Tomosha).

She is a visiting professor at Tokyo University of the Arts and Senzoku Gakuen College of Music, advisor of the Advanced Art and Design, Tokyo University and served as a director of the Yokohama Otomatsuri music festival.